THE BEST VR GAME EXPERIENCE OF THE NETHERLANDS
EXPERIENCE VIRTUAL REALITY!
In this highly rated VR experience from The Netherlands you play a life-like game with 2 to 5 players for 30 minutes in a 200m2 space. Put on your VR goggles, grab your shotgun en step into a different reality. Be tactical, work together and keep your head cool. The fate of the world is in your hands. From 8 years old!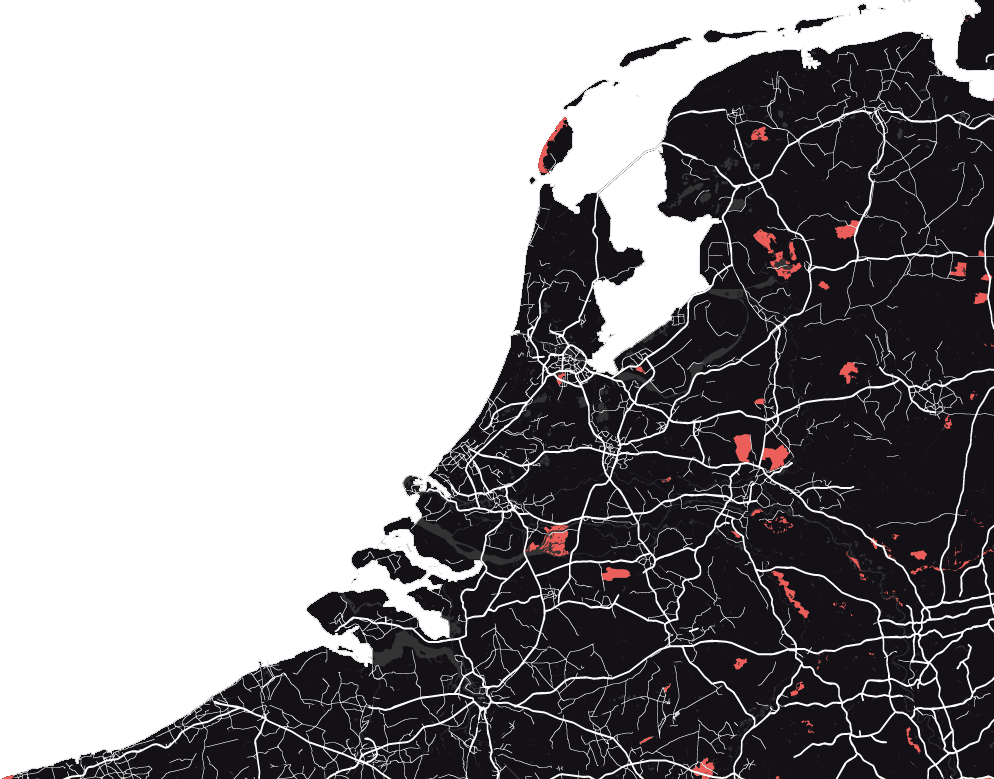 Lightning VR LOCATIONS
Experience the ultimate VR sensation! Choose one of our Lightning VR locations in the Netherlands.
Our exclusive VR games are developed in house and optimised for the specific (physical) space in which they are played. This way of playing brings you and your friends the best possible VR experience of this moment!
WHAT OTHERS SAY

★★★★★
"Leuke plek, Toffe games!"
J. J.

★★★★★
"Great fun with a few friends. Friendly and entertaining staff as well. Definitely would recommend."
Nathan Raynor

★★★★★
"Very entertaining experience!"
Angel Horvat

★★★★★
"Great experience made even better by attentive and helpful staff. We played Toon Strike with a group consisting of 9 to 49 years old, and everyone enjoyed it immensely."
Leo Brancovich

★★★★★
"(Translated by Google) Unfortunately, the branch in Helmond is closed, I still had a corona voucher credit that could not actually be exchanged for money. After contact via email, the money was immediately refunded without hesitation or difficulty. Despite the fact that I have not yet been able to experience VR gaming, 5 stars from me, all 5 for the customer-friendliness that I have experienced, very nice guys there. Hopefully there will be another branch near the south, then I'll definitely be your 1st customer! (Original) Helaas is de vestiging in Helmond gesloten, ik had nog een corona voucher tegoed die eigenlijk niet voor geld kon worden ingeruild. Na contact via de mail werd het geld zonder aarzelen of moeilijk doen meteen terug gestort. Ondanks dat ik het VR gamen nog niet heb mogen ervaren toch 5 sterren van mij, alle 5 voor de klantvriendelijkheid die ik heb mogen ervaren, heel schappelijke jongens daar. Hopelijk komt er weer een vestiging in de buurt van het zuiden, dan ben ik zeker weten jullie 1e klant!"
Ömer Walthie

★★★★★
"Immersive experience, much improved since last year. Kind of pricey for 20 minutes."
Konstantinos Prantzos

★★★★
"(Translated by Google) Very nice to do with a group. It is a special experience to be able to walk around freely in a VR world. However, the price is quite high and the game is a bit short. It's definitely worth it once for the experience, but if you want to go more often, it's better to buy VR glasses yourself. (Original) Erg leuk om eens met een groepje te doen. Het is een bijzondere ervaring om in een VR wereld vrij rond te kunnen lopen. Wel is de prijs vrij hoog en is het spel wat kort. Eenmalig voor de ervaring is het het zeker waard, maar als je vaker wilt gaan kun je beter zelf een VR bril kopen."
Sem Ekkelboom

★★★★★
"Great fun, good hardware, prices are a bit high though."
K K

★★★★★
"Great fun, good hardware, prices are a bit high though."
K K

★★★★★
"Nice and clean place. There are several small things to entertain while waiting for your turn to play. Nice to see that there are lockers to store your personal things like bag with laptop!"
Quy Dung Dinh

★★★★★
"Was really fun to have a full VR experience, running around the room and shooting zombies. Definitely recommend to everyone, and especially to teams."
Stefan Rogin

★★★★★
"Boven verwachting! Super gaaf hoe je door VR echt helemaal in het spel zit."
Loek Koelemij